Be your own Boss and Retire!​
The Best time to Plant a Tree was 20 years ago and The Second Best Time is Now
Thinking of starting a new business?
We now live in a world where job security is a thing of the past.
All too often and through no fault of their own people become insecure, or even redundant,
because of technology and the changes in the global market due to pandemic.
Start An Exciting New Business in Wellness Industry
You have just opened the door to what could be the most rewarding and exciting career choice of your life.
The world we live in is changing rapidly and we are looking for people that want to make a difference.
We are currently looking for bright enthusiastic individuals with good communication skills to establish
and run Nutrition/Wellness clubs all over Malaysia. 
Ideally you will have a caring sympathetic personality and be motivated to help your clients achieve their goals.
We will be happy to train you on all aspects of your new business but
if you already have a background or interest in the Wellness sector that will be an added bonus.
Why is the Wellness sector a great career choice?
The Wellness Industry is one of the fastest growing sectors in the world and has barely began.
The growth of the fast food industry and reliance on poorly prepared meals has led to ill health reaching epidemic proportions.
More and more people are looking to the Wellness sector to help solve society's health crisis.
Many economists predict the Wellness Sector to emerge as a major force as people fight to
stay healthy in a World where people have less and less time to care for themselves.
Everyone remembers the people that make a contribution to their lives.
Imagine if you could find a career that offers you the financial security and
personal freedom you need that is built on guiding people towards optimum health?
Izumio represents the new healthy way of drinking water. You
Read More »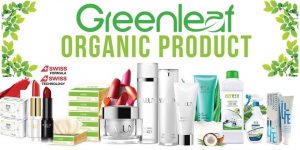 Greenleaf products are sold in Malaysia much the same as
Read More »
Usana Company Background Usana Health Sciences Malaysia is part of
Read More »
Read more about marketing plans and scam prevention​
A binary compensation plan is one of the plans used
Read More »
You would have come across a lot of companies offering
Read More »
The Multilevel Marketing (MLM) business offers unlimited income potential to
Read More »
Are all MLM companies genuine?
Most are genuine but not all are successful.
According to research, more than 90% of companies have failed.
We know how to pick this!☺️
Is MLM legal in Malaysia?
Yes. It is very closely guarded with regulations, it has to be, in order to protect consumers.
Overall, the MLM sector in Malaysia is very strong
and healthy as it comes under the Malaysian Direct Sales Act 1993.
What are the factors that I should consider for joining an MLM company?
Here are some of the crucial reasons.
Brand reputation –
There are many new names. You should choose one that is recognized.
But popular ones mean they have a large network which means competition is high.
Product quality –
Make sure that the MLM brand has invested a lot of money into research and
producing high-quality products.
This is crucial, especially with health supplements.
Income and incentives –
Understand how you will get paid. Don't leave any rooms for any doubts.
Potential for growth –
Check out what your future is going to be like. Talk to current agents about this.
Are all MLM members rich?
Absolutely not. In fact, more than 80% of distributors drop out of their programmes each year.
This is true even for very established brands like Amway but we have the solution for this.
Why is MLM so lucrative?
Companies that run MLM schemes operate at a lower cost as they 
do not need to bear retail, marketing and maintenance overheads.
This can be channeled to the distributors as commission.
That is why this is a multi-billion-dollar industry.
Join the Big Retirees Family Now
Whatsapp : wa.me/60122266260